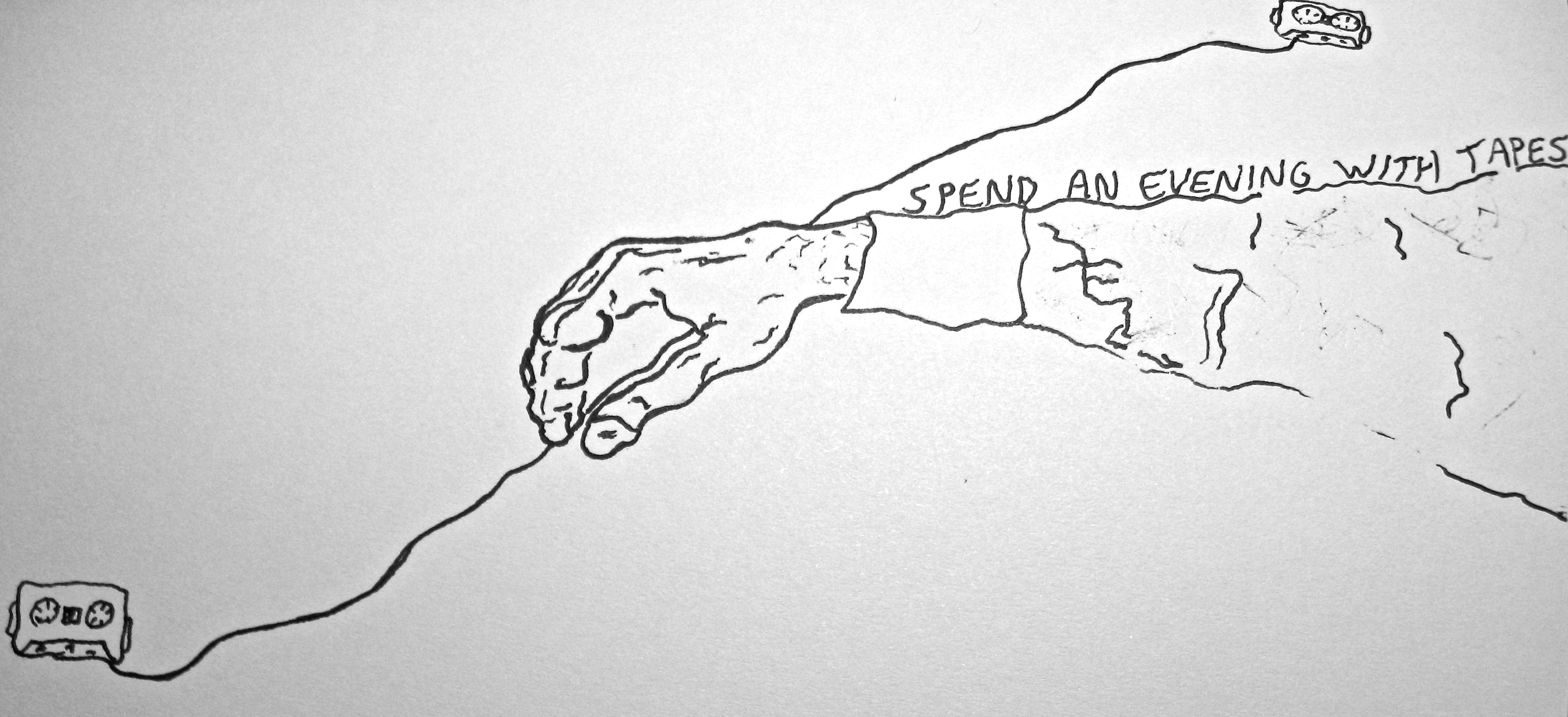 SPEND an EVENING with TAPES
April 26
at
Artifact Gallery
(1080 Duncan Ave)
7pm - $5
A magnetic night of choice and chance utilizing tape as instrument.
Unlikely soloists, duos, trios, and quartets present musical, visual, and performative sets using tape: reel-to-reel, audio cassette, videotape, adhesive, elcaset, 8-track, 4-track, etc.
feat.
Catholic Guilt (St. Louis)
Harvest Team (Nashville)
Chris Davis (Nashville) & Bridget Venuti & Jeffrey Mitchell
Nows (Atlanta)
Wadsworth Longfellow & Color Graphics Array
Levi & Reed & Australopithecine
Prophets & Kings & Cowan
Guest Room & EV MHIR
Pukelust
Ahkahshick Taper
& Tim Hinck
Mixtape exchange:
bring a mix / receive a mix
cassette art
tape DJs
-----
POST SHOW SHOW
April 27
at
Sluggo's
10pm - $5
feat.
Catholic Guilt
Secret Guilt
Torschlusspanik
Baby Magic
Rurnt
& Subconscious Colors